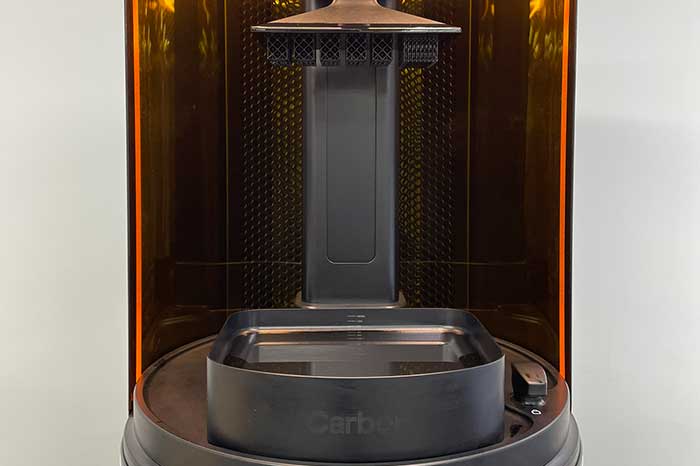 The medical device market is historically fueled by innovation. The robotic surgical space is an area with a lot of device development and has many players competing at a rapid pace to reach the market. A fast-moving company approached Synectic for assistance in determining the production cost viability of an iteration of their robotic surgical device. The robotic device in question holds various end effectors and involve prohibitively small intricate features and specific geometry necessary to achieve their intended function. While the device is a technical achievement, many of the major components were CNC machined metal which, viable as a prototype, would not be cost-effective in production.
Moving quickly to this answer can be achieved by a process that can rapidly build, test, iterate and evaluate designs. It also requires solid communication with a vendor having the knowledge and expertise to recommend the best materials. In the case of Synectic and Mack Prototype, all of these things exist between the two sister companies.
We can quickly and cost-effectively investigate a 3d printed design in-house. Producing parts in-house allows us to evaluate a material without altering the design for injection molding (i.e., ignoring die lock conditions, adding draft, minimizing undercuts or side actions, etc.) before investing tooling dollars. Not to mention the time savings due to long lead times for tooling fabrication.
The key is the communication between Mack Prototype and Synectic. Synectic knows what material properties we need and what shortcuts will not invalidate prototype testing while still staying within budget. They have the expertise in what their processes are capable of and the breadth of their materials. We looked at other materials and processes that we could utilize to bring costs down. Mack Prototype's President, Greg Cebular, worked closely with us to determine which printers and materials would work best. While the material properties of substrates are useful, part strength is mostly related to the geometrical design and complexity. Therefore, one cannot decide based on spec sheets alone. 
With the engineering knowledge of the strength of materials and engineering principles, we reviewed each part with Mack Prototype. Based on the design size and geometry, he suggested their Carbon DLS printer using EPX 82 material. Mack Prototype then printed several pieces for our initial evaluation in only a few days rather than the usual several weeks for machined plastic. The seamless communication of these back-and-forth dialogues and the rapid response to make the parts in an appropriate material as fast as possible was critical to getting to testing more quickly.
The relationship between Mack Prototype and Synectic allowed us to develop, assemble, and test a few prototype iterations and complete our evaluation for the client in only a few weeks.
Get a Free Prototyping Quote
Upload your files and get a prototyping quote today.
About Synectic Product Development: Synectic Product Development is an ISO 13485 certified, full-scale product development company. Vertically integrated within the Mack Group, our capabilities allow us to take your design from concept all the way to production. With over 40 years of experience in design, development, and manufacturing, we strive for ingenuity, cost-effectiveness, and aesthetics in our designs.  Learn more about our prototype development services and see how we can help with your next project.
Looking For Prototype Help?
Complete the form below to speak with our experts on developing your prototype.