Contract Manufacturing Services
Learn about all our contract manufacturing services below and see how our capabilities can address your specific problem.
Supply Management
Have a question about our contract manufacturing services?
Discover more about contract manufacturing
Get Your Product To Market
A team approach to contract manufacturing
What does Synectic's vertical integration into the Mack Group mean for you? It means everything stays in-house for seamless transfer, accountability, and transparency. We own the problem from start to finish leading to efficient team collaboration with reduced idle time between decisions. All with a goal of launching a well-designed and manufactured product quickly the first time. An additional strength of the Mack Group's vertical integration of services is that you can pick and choose those that fulfill your particular contract manufacturing goals. You may want a full partnership, where you can take advantage of all we have to offer or you may want to take a more a la carte approach. The possibilities are endless.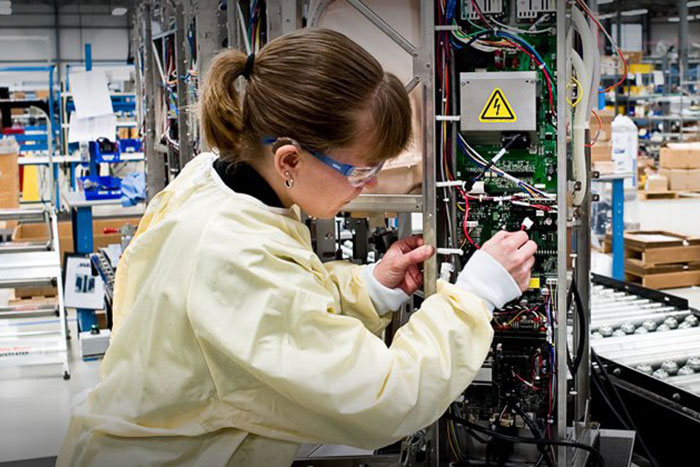 One stop for contract manufacturing
After pilot production, full-scale contract manufacturing can begin, and the Mack group offers many capabilities to get your product to market. From small-scale production to high-volume production we can meet all your needs. A large variety of resources are available for working with both plastic and metal parts. Plastic injection molding processes such as gas-assist injection molding and structural foam molding allow flexibility in design. Metal parts can be cut to size using CNC machining or sheet metal fabrication. Inventory services are also available to help give your product the final push to market.
Our contract manufacturing advantage
Partnering with the Mack Group provides benefits including:
Experience: We have more than 125 combined years of experience.
Personal Touch: As a family-owned company, the Mack Group gives you the attention you deserve.
Capabilities: The Mack Group can handle all your contract manufacturing needs in-house, from pilot production to high-volume complex assemblies.