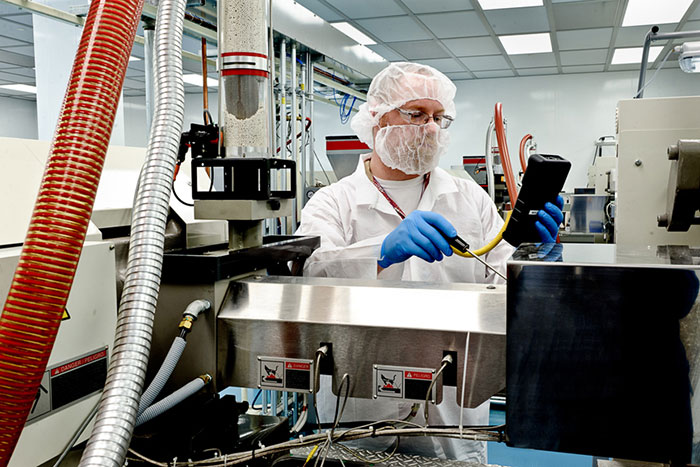 The FDA outlines specific requirements for developing a medical device. These requirements necessitate a product development process conducted in progressive stages. This rigor ensures that risk and device effectiveness are reviewed and documented at each stage.
For example, the FDA requires that a clinical validation be performed "on initial production units, lots, or batches, or their equivalent". The clinical validation tests that the device performs as intended, based on the user and patient needs, in a simulated environment. The design and product development should be completed in such a way that production units can be used for clinical validation. If the results of your clinical validation lead to a design change, you must go back and reassess design control and production control before repeating clinical validation. Almost all project stages will need to be reviewed and evaluated, even if the design changes have minimal or no impact on risk.
A Quality Management System (QMS) is a set of documented processes that demonstrate how your company complies with the FDA's regulatory requirements, such as the clinical validation outlined above. The international standard for QMS is outlined by ISO 13485, and we will discuss the differences between these a little later.
If your company develops and manufactures medical devices for sale in the United States, the FDA will investigate your company and its Quality Management System. Additionally, if your company sells a medical device in the United States, you need to receive FDA approval before marketing it. Regardless of which path you take, your Quality Management System will be essential when navigating this process. Here are just some ways a well-managed QMS can enhance your medical device design.
1. It keeps your medical device design FDA compliant
Why is FDA compliance so important? To answer that, let's take this real-world example where a leading medical device manufacturer was found out of compliance:
From 2005 to 2007, a leading medical device manufacturer produced and sold an Electro-Surgical Pencil, a medical device that used high-frequency electric current to cut, cauterize and destroy tissue. Though the company sterilized its device, it had poor manufacturing practices that did not comply with the FDA's documentation and process control requirements. Federal investigators determined that the company owner falsified sterilization records and tried to mislead the FDA. As a result, the owner was imprisoned for four months.
Jail time, heavy fines, and/or recalls are just some consequences of not complying with the FDA. Serious consequences include patient injury or death. The FDA's role as a regulatory agency is to prevent harm to patients and ensure that medical devices are safe and effective. By complying with FDA regulations, you're not only following the law, but you are demonstrating that your company's medical devices are safe and effective for use.
2. A QMS makes the premarket submission process easier
Premarket submission is a formal process for providing documentation to the FDA that your medical device is safe and effective. The FDA will then "clear" your medical device for commercial distribution. The premarket submission difficulty and paperwork requirements depend on your medical device class.
The FDA will investigate your company within two years of marketing your medical device product, usually within 2-4 months after registering. If you are starting to develop and manufacture a medical device, we recommend establishing a QMS first. Then, as you develop your device, you will also prepare your premarket submission in parallel.
If done correctly, your premarket submission will be ready as your device nears the end of development, and your QMS will document your compliance when the FDA comes to investigate. Many companies run into trouble when starting medical device development without establishing a proper QMS. This can lead to not having the correct documents for submission or when the FDA comes to investigate.
3. A quality management system keeps your project on track
As we previously mentioned, it is important to implement a QMS in your company as early as possible, ideally before developing your medical device. This helps ensure that required document preparation happens in a logical order as it is difficult to retroactively fill in missing documents.
A common mistake companies make is not applying proper "Design Control" during development. While medical device companies can use whatever design process they want, the FDA requires that the design process follow the requirements of the FDA for Design Control (outlined in 21CFR820.30).
When a company prepares its premarket submission, it can be misleading because you are only required to submit the device's performance testing and not the entire DHF (Design History File). The Design History File proves that your design and development process followed the FDA requirements for Design Control. Performance testing is only one part of the DHF. If you took a shortcut and only did the performance testing, there is a chance that your premarket submission will clear, but you may be in trouble later when the FDA investigates your company.
4. It aligns your medical device design with ISO 13485 standards
If a company is ISO 13485 certified, they have a Quality Management System that meets the International Standard for Medical Device Manufacturing. While ISO 13485 certification is not required to comply with FDA regulations, there is a lot of overlap between FDA and ISO 13485 requirements. This makes ISO 13485 certification advantageous for complying with the FDA and various international regulations such as Canada or the European Union.
One major difference between ISO 13485 and FDA compliance is that ISO 13485 certification happens through a third-party company, known as a notified body. This self-certification means that you can schedule when the notified body will first audit your company. Instead of waiting for the FDA to come and investigate your company, you can become ISO 13485 certified before you ever release a medical device. This is a great way to actively show that your company complies with medical device requirements long before the FDA investigates your company.
5. A well-established quality management system mitigates risk
The FDA and ISO 13485 requirements have one overarching goal: to ensure medical devices sold are safe and effective. Mitigating any risk is one of the many advantages of using a product development company with a well-established Quality Management System.
Almost all products are human-centric. However, many product development companies disregard the potential harm their products can have on the human body. By following proper Design Control, a product development company can meticulously ensure all products, regardless of if they are medical or not, can meet all the user and intended use requirements. At Synectic, our experience developing medical devices leads us to use materials safe for human contact. We also perform biocompatibility testing, which checks that all parts of your product touching human skin will not irritate.
In conclusion, complying with FDA regulations is a formal process that demonstrates your medical device design is safe and effective. Before developing a medical device, we strongly recommend that you have a Quality Management System in place that complies with the FDA. This ensures that your medical or non-medical product design uses a robust system that minimizes user harm and maximizes intended use. If you are unsure where to start or how to establish such a system, contact us and we would be happy to help.
Stuck on developing a QMS for your medical device?
Speak with one of our experts and get answers to all your project questions.
About Synectic Product Development: Synectic Product Development is an ISO 13485 certified, full-scale product development company. Vertically integrated within the Mack Group, our capabilities allow us to take your design from concept to production. With over 40 years of experience in design, development, and manufacturing, we strive for ingenuity, cost-effectiveness, and aesthetics in our designs.  Learn more about our medical device design services and see how we can help your next project.
Looking For Design Help?
Complete the form below to speak with our experts about bringing your medical device to market.