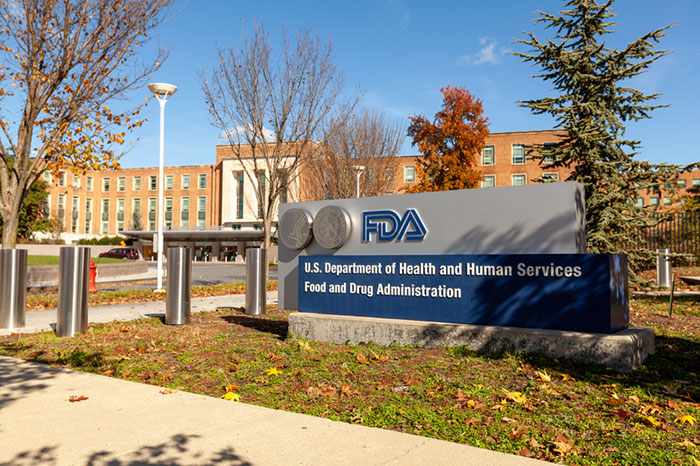 Part of the Medical Device Regulation Act involved establishing specific regulatory controls for each of the three classes of medical devices. The higher the class of device, the more risk associated with it, and the more regulatory controls necessary to ensure safety. Class I devices are only regulated by General Controls, while Class II devices require General Controls and Special Controls. General Controls and Premarket Approval regulate the production of Class III medical devices.
General Controls apply to all medical devices unless specifically exempt. Exemptions are device-specific and can refer to one or several General Controls. General Controls include provisions that cover the following:
Prevents a device from including any filthy, putrid, poisonous, or unsafe substance. Prohibits producing, packaging, or storing devices in unsanitary conditions. A type of adulterated device is one that fails to adhere to performance standards, approval requirements, or good manufacturing practices. Banned devices are considered adulterated devices.
Misbranding and false or misleading labeling
Stops false or misleading labeling and ensures that sufficient warnings and instructions are in place to prevent overdose, harm, or improper use. All devices, unless specifically exempt, must adhere to minimum requirements for labeling. These minimums include the name and place of business, intended use statement, and adequate directions. Certain device types, such as hearing aids and tampons, have specific labeling requirements. The FDA's website lists all medical devices that require specified labeling.
Establishment registration requirements
Requires manufacturers to register with the FDA, providing a list of all medical devices registered in any of their facilities. This requirement also covers repackers, relabelers, and importers.
Device listing requirements
Orders manufacturers to submit a list to the FDA of all medical devices they produce or possess. 
Premarket notification requirements
Requires manufacturers to notify the FDA of their intent to sell a medical device via Premarket Notification (510(k)) at least 90 days in advance. The FDA then will determine if the device is substantially equivalent or not to a device currently on the market. If the device is nonequivalent it must go through the Premarket Approval (PMA) process. According to the FDA, a medical device is substantially equivalent if it meets the following:
Has the same intended use AND
Uses the same technology 
OR
Has the same intended use AND
Has different technology AND
Evidence is submitted demonstrating it is as safe and effective as the marketed device
Bans a medical device if it poses an unreasonable risk that additional or updated labeling cannot correct. Devices are also banned if they present substantial deception about the use benefits. The ban prohibits manufacturing, selling, or distributing the device currently or in the future. To date, The FDA has only given a final banned designation to three medical devices. The first device ever banned by the FDA was prosthetic hair fibers. They were banned because they presented a substantial deception about the benefits of the device and did not stimulate hair growth or conceal baldness as they claimed. The two other banned devices are powdered gloves and electrical stimulation devices (ESDs). Both devices presented an unreasonable and substantial risk of illness or injury to the user.
Notification and other remedies
When necessary, this requires all manufacturers to notify health care providers who have used the device that there are health risks associated with the device. A notification order can happen if the device presents an unreasonable risk of harm, notification is necessary to eliminate the risk, and there are no alternative measures available to mitigate the risk. If notification alone is not enough to mitigate risk, the FDA can require manufacturers, distributors, and importers to provide a refund, replacement, or repair. In exceptional cases, the FDA can order a recall, seize devices, impose restrictions on sales and use, and even prosecute offenders.
Requires manufacturers and distributors to maintain records that the devices they produce have not been adulterated or misbranded.
Restricts the sale, distribution, and use of a medical device if the FDA cannot establish reasonable assurances of safety and effectiveness with labeling alone. The sale of these devices can only happen if authorized by a licensed practitioner under specific conditions. These devices are commonly referred to as prescription devices and include hearing aids and pacemakers. 
Good manufacturing practices and quality system regulation
Requires all manufacturers to establish and follow quality systems to ensure consistency in the use and specification of the devices they produce. Since medical devices are not one size fits all, the regulation governing these requirements is broad, providing a framework that all manufacturers must follow. This model allows manufacturers to develop a system right for their specific device. It is left to the manufacturers to determine what is necessary to maintain an effective quality system.  
Special Controls are controls for Class II devices where additional controls are needed beyond General Controls to ensure reasonable safety and effectiveness of the device. These controls are device-specific, each having its own guidance documents. The documents outline specific risks associated with the device and what testing or documentation is needed to mitigate those risks. Individual guidance documents for each special control are found on the FDA's website. Special controls can include:
Intended use specifications and validation
Hazard and traceability analysis
Pre-analytical, analytical, and clinical studies
Accelerated aging and lifecycle testing
Special labeling
Postmarket surveillance
Premarket Approval is the most stringent scientific review process required by the FDA to prove the safety and effectiveness of Class III medical devices. The process is long and involves clinical trials and significant data collection. The FDA approves the application after it ascertains sufficient scientific evidence that supports the device is safe and effective for its intended use. Scientific evidence supporting safety and effectiveness includes bench or chemical testing, animal studies, and clinical trials. Once approved, the FDA grants the applicant the right to market and sell their medical device. 
Solid scientific writing is the key to a successful PMA application. The application includes several elements listed in an administrative checklist on the FDA's website. All application elements are required unless the applicant can justify an omission. Failure to provide all application elements or justify omission will result in the FDA refusing your application. 
The summary section covers the bulk of these elements and provides sufficient detail to the reader that they understand the data and information within the application. The summary section includes a cover letter and table of contents as well as:
Indications for Use – Gives a general description of where and how the device will be used to diagnose, treat, prevent, mitigate, or cure a disease.
Device Description – Describes how the device functions and the scientific concepts of the device. It should also include the manufacturing process and any significant physical and performance characteristics.
Alternative Practices and Procedures – Lists any other commercially available device or practices used similarly to the device.
Marketing History – Provides a timeline of when and where the device was marketed previously.
Summary of Studies – Summarizes all technical data and includes an abstract of all other data. It includes a description of the objective, experimental design, how the data was collected and analyzed, and a brief description of the findings and conclusions.
Conclusions Drawn from the Studies – Discusses, in scientific terms, how the medical device benefits the patient. Explains how the benefits outweigh the risk associated with use. It should objectively link the medical claims presented in the use indications to the data collected.
Omission Justification – Justifies any omission of the required information.
Along with administrative elements, there is a required technical section. This section contains sufficient scientific analysis, sound reasons, and clinical data allowing the FDA to determine whether to accept or reject the application. The data section of the PMA has two parts, each with a guidance document that outlines device-specific guidelines for data collection and reporting. The two parts of the data section are:
Non-clinical Laboratory Studies Section – Contains data on microbiology, biocompatibility, sterility, toxicology, and immunology. Also includes information and data collected during laboratory or animal studies.
Clinical Investigations Section – Includes patent information, study protocols, and data and contains any statistical analysis of that data. States any adverse reactions, device failures, complaints, and other information gained during clinical investigation.
Understanding what regulatory controls govern your medical device before you start medical device development is critical for a smooth product launch. If you are unsure what regulatory controls your device falls under or would like some expert advice while navigating the regulatory process, contact us and we would be happy to help.
About Synectic Product Development: Synectic Product Development is an ISO 13485 certified, full-scale product development company. Vertically integrated within the Mack Group, our capabilities allow us to take your design from concept to production. With over 40 years of experience in medical device design and manufacturing, we strive for ingenuity, cost-effectiveness, and aesthetics in our designs.  Learn more about our medical device design services and see how we can help your next project.