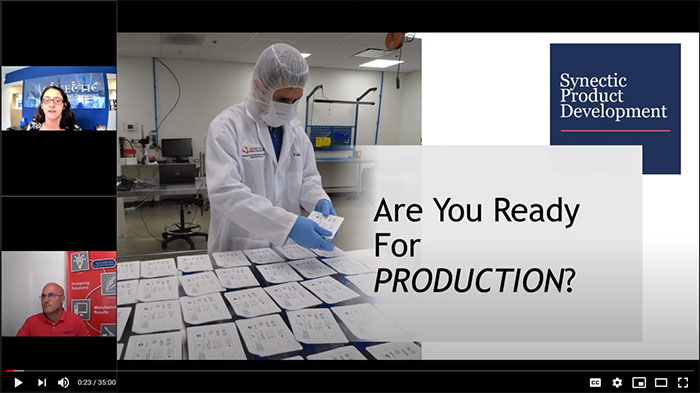 No matter what your product is, the end goal is to make it to production. Make sure your product is ready by watching this free webinar. Synectic President Adam Lehman will explore common mistakes companies make when they start transitioning to manufacturing. Discuss best practices for saving time and money while avoiding common pitfalls and learn about everything you should have in place before heading to production. You will get answers to all your manufacturing questions including:
• What documentation is necessary?
• What tests are needed?
• What questions should I ask myself?
Register for the free webinar now
This webinar is prerecorded so you can watch it when it is most convenient for you.
About Synectic Product Development: Synectic Product Development is an ISO 13485 certified, full-scale product development company. Vertically integrated within the Mack Group, our capabilities allow us to take your design from concept all the way to production. With over 40 years of experience in design, development, and manufacturing, we strive for ingenuity, cost-effectiveness, and aesthetics in our designs.  Learn more about our manufacturing services and see how we can help your next project.
Looking For Manufacturing Help?
Complete the form below to speak with our experts about manufacturing your product.