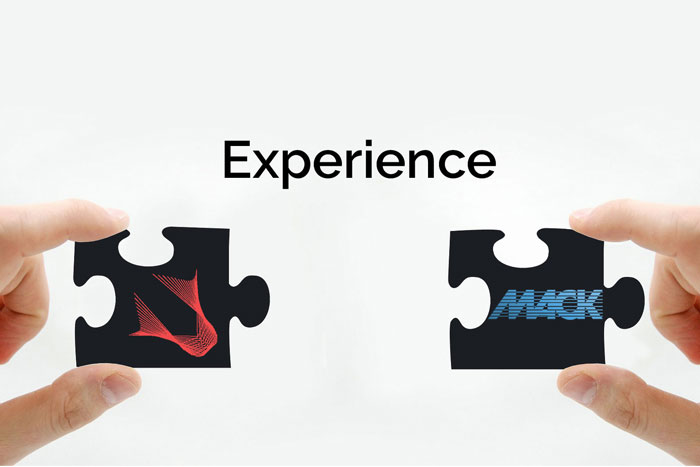 In today's competitive design and manufacturing environment only the strongest and most prepared survive. Both Synectic Product Development and Mack Molding have long track records of success, proving that both companies have consistently met the required challenges. The acquisition of Synectic into the Mack Group in 2013 quickly proved to be a successful partnership, effectively meshing the considerable strengths and experience offered. Synectic Product Development and Mack Molding offer three main advantages over traditional design and manufacturing companies.
1. Better quality, less cost
To minimize costs the transition from product development to manufacturing must be as seamless as possible. During product development, possibilities are seemingly endless, and the engineering team must be skilled at downselection. They must choose the most advantageous path and continuously assess, adjust, and redirect. Engineers must objectively vet and test ideas while simultaneously assembling and maintaining the correct documents for future development and regulatory submissions. A small autonomous engineering team that is free to operate has the advantage in the product development process. Synectic Product Development has refined this process and prides itself on having assembled a small, highly experienced engineering team, working within streamlined procedures and minimal red tape.
In contrast, when the development process moves from prototype development into product launch, design freezes. The manufacturing team must accept the prior development, trusting that good product design decisions have prepared the way for the product manufacture. They must push ahead, making adjustments wherever possible to streamline manufacturing and assembly. The best manufacturing engineers will find efficient and cost-effective solutions. All processes must be validated and thoroughly documented. The engineers must have extensive knowledge of the array of manufacturing options as well as various legal, regulatory, and safety requirements. Throughout its many years of successful operation, Mack has proven to be an industry leader in contract manufacturing, specializing in plastics design, finishing, molding, sheet metal fabrication, and full-service machining. Although Mack Molding is a large company, its roots are as a small family-owned business. Mack Molding offers its clients the "win-win" combination of providing the many resources of a large company while operating with a small business attitude.
2. Consistent communication
In this fast-paced world of multi-tasking and rushed emails, misunderstanding and confusion can occur. It is important to circle back and re-check project goals ensuring that you are still on track. Open and consistent communication between all parties involved in a project is vital. Synectic Product Development and Mack Molding make regular communication a core tenant. We mandate techniques such as using a program tracker and weekly update memos to ensure consistent communication throughout the project.

People come from many different bases of knowledge and experiences. Within a well-functioning group, ideas can build on each other or spin off into new and exciting directions. Similar dynamics can occur from outside sources or between groups within a company. This is called "Synergy" or more specifically, the interaction or cooperation between organizations to produce a combined effect greater than the sum of their separate effects. The Synectic/Mack merger has allowed two highly regarded entities to combine experience to become more than the individual parts. With each new collaboration, the parties have learned what they can bring to the table to best benefit the project. Ideas, techniques, and methods are shared. Friendships and strong working relationships develop. The interplay between the companies has become streamlined and refined. The net result is a stronger and more productive "whole".
A satisfied customer is the ultimate measure of success. Both Synectic Product Development and Mack Molding have histories of long-standing and repeat customers, giving testament to work well done and customer satisfaction. Current and prospective clients can expect a commitment to meeting all project goals and requirements throughout the development and manufacturing process. Years of experience have instilled the core belief that a good customer relationship is something to be appreciated and not taken for granted. In the best cases, real friendships have developed, adding value to our efforts and making it feel like what we do is more than just business.
The design, development, and manufacture of a product can be a stressful and nerve-wracking experience. Any mistakes along the way may cause costs to spiral out of control. It is critical to move thru the incremental phases in the most efficient and direct path without costly sidetracks, do-loops, and errors. Finding a good engineering and manufacturing company is vital to a successful project. The partnership of Synectic Product Development and Mack Molding has provided a unique, efficient, and effective product development solution spanning from brainstorming to delivery of the product to the end-user. Let us show you how Synectic and the Mack Group can help bring your invention to life.
Ready to get your project started?
We have over 40 years of industry experience. See how we can help.
About Synectic Product Development: Synectic Product Development is an ISO 13485 certified, full-scale product development company. Vertically integrated within the Mack Group, our capabilities allow us to take your design from concept to production. With over 40 years of experience in design, development, and manufacturing, we strive for ingenuity, cost-effectiveness, and aesthetics in our designs.  Learn more about our product design services and see how we can help your next project.
Looking For Design Help?
Complete the form below to speak with our experts about designing your product.