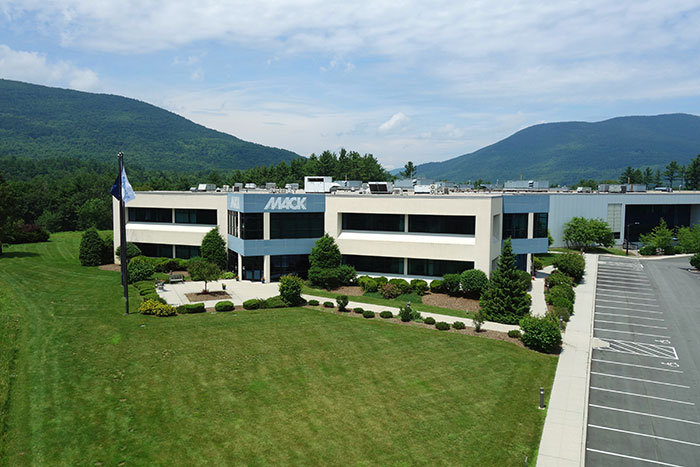 Faced with overwhelming company growth, Synectic's parent company, Mack Molding, recently expanded its northern division by leasing 25,000 square feet in Shaftsbury, Vermont. Headquartered in Arlington, VT, Mack has been a leading custom plastics manufacturer for over 100 years. Mack initially plans to use the space, located in the historic Eagle Square building, to store finished manufactured products. The opportunity to lease an additional 15,000 square feet means manufacturing operations will soon follow. One of the largest employers in Vermont, employing over 600 people, Mack expects that the expansion to its facilities will also add 30-40 employees to its ever-growing workforce.
"We have been incredibly busy, growing dramatically, and we really need two things — we need space, and we need people," company President Jeff Somple said in a press release in the Manchester Journal."For the first time, Mack will be doing some manufacturing in the greater Bennington area. We think it's pretty exciting; we know it is certainly our largest town, and hopefully, our largest source of future Mack workers."
About Mack Molding: Mack Molding is a leading custom plastics molder and supplier of contract manufacturing services. Mack specializes in plastics design, prototyping, molding, sheet metal fabrication, full-service machining, and medical device manufacturing. Founded in 1920, Mack is a privately owned business that operates 11 facilities throughout the world. For more information, go to www.mack.com.
About Synectic Product Development: Synectic Product Development is an ISO 13485 certified, full-scale product development company. Vertically integrated within the Mack Group, our capabilities allow us to take your design from concept to production. With over 40 years of experience in design, development, and manufacturing, we strive for ingenuity, cost-effectiveness, and aesthetics in our designs.  Learn more about our medical device design services and see how we can help your next project.