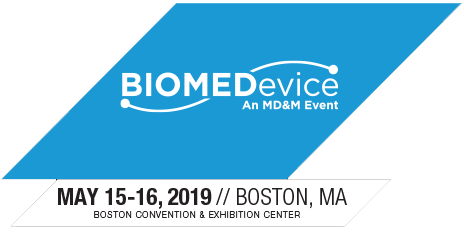 Join Synectic at BIOMEDevice Boston, New England's largest event for medtech professionals, connecting more than 3,300 industry peers, and more than 375 suppliers, across the region's thriving medtech industry. In partnership with the Massachusetts Medical Device Industry Council (MassMEDIC), BIOMEDevice Boston is a powerful end-to-end industry showcase covering today's emerging biomedical trends and innovations. Register today to explore the full spectrum of cutting-edge solutions you need to make faster, cheaper, and smarter medical products at the most comprehensive industry event in the region.
Synectic's Mac McMurray, Sam Engle, and Adam Lehman
About Synectic Product Development: Synectic Product Development is an ISO 13485 certified, full-scale product development company. Vertically integrated within the Mack Group, our capabilities allow us to take your design from concept to production. With over 40 years of experience in design, development, and manufacturing, we strive for ingenuity, cost-effectiveness, and aesthetics in our designs.  Learn more about our product design services and see how we can help your next project.