Handheld 3D skin printer for deep wound repair
Researchers at University of Toronto have created a handheld 3D skin printer for use on deep wounds, such as those of burn victims. The device, which resembles a white out tape dispenser, is the first of it's kind to deposit tissue and have it set within two minutes or less. Weighing less than a kilogram, and smaller than a tissue box, the handheld device has the potential to be used in various clinical settings. Read more about the handheld 3D skin printer at University of Toronto.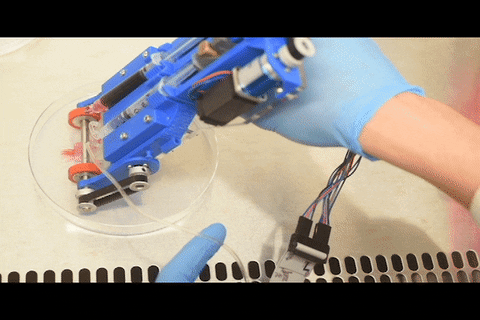 Let us design your medical device. Contact us below.