A Connecticut medical device manufacturer will produce ventilators for the state. Governor Ned Lamont has contracted with the company for the work. This comes as the Trump administration has turned down the state's request for 1,500 ventilators.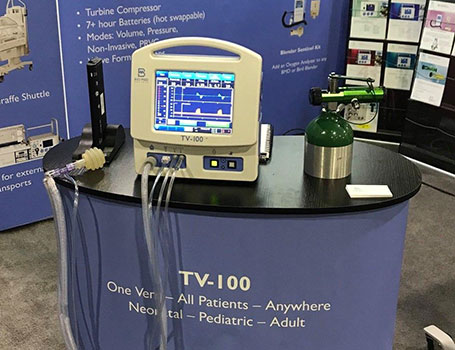 Lamont visited Guilford-based ventilator manufacturer Bio-Med Devices on Sunday to commend the company for increasing production to help meet the state's needs.
"They've committed to 100 ventilators to the state of Connecticut. And I'm really hoping, talking to Dean, that they are going to be able to ramp up their production. They've been talking about as much as 500, even a thousand ventilators, if we can get the parts and if we can put together the manpower."
Read more about how Connecticut medical device companies are making ventilators at wshu.
About Synectic Product Development: Synectic Product Development is an ISO 13485 certified, full-scale product development company. Vertically integrated within the Mack Group, our capabilities allow us to take your design from concept to production. With over 40 years of experience in design, development, and manufacturing, we strive for ingenuity, cost-effectiveness, and aesthetics in our designs.  Learn more about our medical device design services and see how we can help your next project.