Concept Development Services
Concept generation and refinement
DEVELOPING CONCEPTS THAT WORK
Synectic develops concepts that work. At the end of concept development, you will have a minimum of two to three concepts, sketches, and CAD models. We give you the tools necessary for success no matter where you are in the product development process.
Unlike competitors who may leave you with nothing after concept development, everything we generate around your idea is yours. Get tangible deliverables at every phase of the concept development process:
First, our entire engineering team collaborates with you to brainstorm initial ideas that solve the identified design problem.
Then, we convey these concepts to you via a series of sketches that are yours to keep.
Next, we convert the 2D product concepts into detailed 3D models using CAD software.
Finally, we continue refining the product and its components for prototype development in the next development phase.
The final result is concepts that meet your product needs and are ready for prototyping and testing.
Over the last forty years, we have developed hundreds of ideas for our clients. Our small size eliminates red tape, allowing us to develop unique concepts quickly, saving you time and money.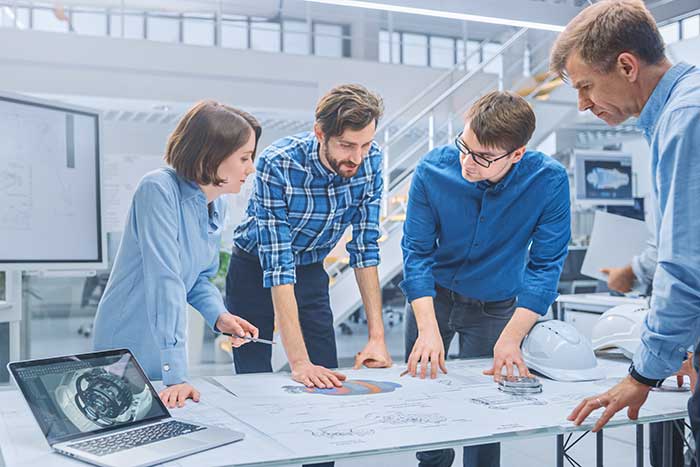 CONCEPT DEVELOPMENT SERVICES FOR EVERY PRODUCT